Partners
Customized Billing System
You may find it hard to believe that your business could actually afford a customized billing system. But it's possible if you start with Kill Bill (free and open-source software) and tweak it with plugins and other customizations.
Strong Performer in Forrester's New Wave™ List of Computer Vision Consultancies
At Kill Bill, we understand that you may not have the in-house resources to develop the plugins to transform Kill Bill into your customized billing system.
That's why we've partnered with Wovenware, a nationally recognized software engineering firm, to help you determine which plugins or other customizations you would need to run Kill Bill for your business.
Strong Performer in Forrester's New Wave™ List of Computer Vision Consultancies
Avalara AvaTax automatically calculates sales and uses tax for transactions, invoices, and other activity powered by Kill Bill. It's powerful stuff. You're going to save a lot of time.
Establish a direct link between AvaTax and Kill Bill via a prebuilt connection that allows for seamless interaction. You won't need IT support to get started, in most instances.
Scale your business and get to market faster with a complete payments platform.
We have partnered with the team at
Forte
and have integrated their Advanced Gateway Interface (AGI) into Kill Bill. You can now very easily add an ACH option to your checkout flow.
By using Kill Bill, there is virtually no change in the integration with your eCommerce website and, by leveraging Forte, you don't have to worry about the ACH mechanics
Drive Down Costs | Explore New Strategies | Use Business Co-Pilots | Face The Future
Bill Rush is a fully managed commercially supported Kill Bill distribution that offers users of the billing engine a pathway to an enterprise grade variant that runs on a scalable cloud native kubernetes computing cluster.
The Bill Rush platform is fully self contained and provides an array of enterprise grade enhancements to Kill Bill which includes: a new angular based administrative portal, a document archive, SSO and Identity access management, an integration framework, automated tenant on-boarding, and a separate billing operations centre that can centrally monitor and manage one or more billing clusters.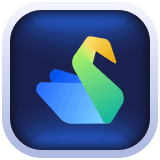 Start Exploring
Kill Bill Features
Make sure you check out Kill Bill Support Options, Community, documentation guide, and live demo.
Support
Work directly with the Kill Bill core team
Kill Bill Community
For technical questions, start by asking the Community
Documentation
Organized product documentation library and API Reference
Customization
Work with experts for Kill Bill customization