Kill Bill Overview
Core Features
Kill Bill can fulfill the billing and payment needs of nearly any online business. Reliable and robust, it has proven itself over time with even the largest SaaS and e-commerce organizations.
Kill Bill is an event-based system
Kill Bill data is instantly available for analytics and reporting. Unlike batch-processing systems, Kill Bill creates an invoice and starts payment processing immediately after the appropriate event is triggered.
Plugins provide customized business solutions
Enhance Kill Bill with plugins. For example, use plugins to connect with new payment gateways and processors. Integrate with third-party vendors.
Built-in auditing to support compliance
See a full history of objects in Kaui and who made the changes.
Kill Bill supports multi-tenancy
Run several instances of Kill Bill at once to support multiple stores, locations, or test environments.
Support for custom tags and custom fields
Use custom tags and fields to suit your business, such as tagging a customer as "VIP" for Customer Service.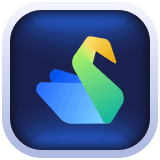 Start Exploring
Kill Bill Features
Make sure you check out Kill Bill Support Options, Community, documentation guide, and live demo.
Support
Work directly with the Kill Bill core team
Kill Bill Community
For technical questions, start by asking the Community
Documentation
Organized product documentation library and API Reference
Customization
Work with experts for Kill Bill customization