Use Cases
Kill Bill supports use cases across a variety of industries
These subscription billing system use cases are a tiny sampling of the businesses that use Kill Bill, businesses that range from entrepreneurships to global, multi-billion dollar enterprises.
Groupon
Online business as a daily discount provider
Through its website, Groupon offers its customers discounts on both products and services. Based in the U.S., it also operates in over a dozen other countries. During Q4 2019, Groupon had 43.6 million active customers and billed $1.2 billion globally.
Groupon selected Kill Bill to seamlessly process payments in multiple currencies and accept a number of different payment methods (credit and debit cards, online money transfers, SMS, and card present solutions, etc.). Additionally, it interacts with a variety of payment gateways and supports different payment flows (hosted payment pages, third-party API integrations, 3D Secure verification, etc.).
CARFAX
Online vehicle history report provider
CARFAX, the expert in vehicle history information, provides reports directly to consumers as well as partnering with more than 30,000 automotive dealers. To help manage the dealer partnerships, CARFAX pulls data from their custom usage metering system into Kill Bill, which is running on AWS.
CARFAX implemented customized Kill Bill plugins to handle their particular pricing methodology and to manage their promotions with discounts. To support other business use cases, their Kill Bill system integrates with NetSuite AR, Salesforce, business intelligence tools, and a tax data provider.
The company uses Kill Bill to manage tens of thousands of subscriptions. Since switching from their home-grown billing system to Kill Bill, CARFAX has reduced their monthly batch invoicing process from 12 hours to about 1 hour.
Social Media Company
Community building and social websites platform
This SaaS company provides tooling for building community and social websites. It has three levels of paid plans for its tens of thousands of customers to subscribe to. The available features are nearly identical across the plans. However, the higher levels allow more members, online storage space, and technical support. The highest plan level allows users to purchase add-ons, such as widgets, plugins, and integration options.
Like many online SaaS businesses, this company gives its new users a 14-day free trial of its software. Also quite common, subscribers who pay a year in advance receive a discount on the annual fee. The company looked for a subscription billing system to support the trial period, subscriptions plans, and add-ons.
Before migrating to Kill Bill, they had subscribed to a popular, leading billing SaaS provider. However, they needed more flexibility, particularly to test different pricing structures to optimize their revenue stream. They also needed analytical reports that allowed them to customize the report metrics so they could assess the effectiveness of its payment plan tests.
SureVoIP
VoIP telecommunications provider
SureVoIP
provides its United Kingdom customers with VoIP business solutions and products. Customers can subscribe to hosted VoIP and choose features like fax-to-email, call forwarding, and conferencing. New customers receive a 14-day free trial of SureVoIP services.
SureVoIP looked for a feature-rich subscription billing system to support its 14-day trial period and the variety of service plans it offered (which are billed by usage minutes). The ability to bill for add-ons (minute bundling, number porting, and international numbers) was also key. The fact that Kill Bill was open-source with an
active, helpful community
was another reason they chose Kill Bill.
Technology Solutions Provider
Technology solutions provider for hospitality and food service industries
This B2B company provides a suite of SaaS solutions that range from booking software to point-of-sale to staff management. They initially planned to build a subscription billing system from scratch.
However, they soon realized it was faster and more economical to implement their quote-to-cash processes on top of Kill Bill than building a new billing system.
Currently, their accounting department uses Kill Bill to manage usage-based billing for one of its SaaS applications. Later, they plan to extend Kill Bill's use to its full suite of SaaS applications.
SaaS Startup
SaaS startup providing a software development tool
This B2B company provides a SaaS product that helps software developers quickly deploy their apps onto iOS and Android devices. Although the base features are free to use, the SaaS product also includes three levels of paid plans. Each plan includes access to more features and allowances, such as the number of installations allowed per app, maximum upload size, and so forth.
The company uses Kill Bill to bill customers monthly. Customers can also purchase add-ons, such as customized installation links, increased file upload sizes, and extended life of installation links.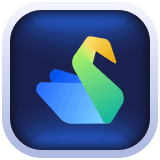 Start Exploring
Kill Bill Features
Make sure you check out Kill Bill Support Options, Community, documentation guide, and live demo.
Support
Work directly with the Kill Bill core team
Kill Bill Community
For technical questions, start by asking the Community
Documentation
Organized product documentation library and API Reference
Customization
Work with experts for Kill Bill customization